I love any excuse to give a gift! And heading back to school is the perfect reason to give a gift. We haven't met our kindergarten teacher yet but we are excited for a fun school year. And we are so happy to be back at preschool again this year, with our next little one! So, we really are excited to give our amazing preschool teachers a gift on the first day of school!
I saw these sweet strawberry themed items at Target this summer and couldn't resist (a strawberry tablecloth, a strawberry plate, and a berry basket). So I picked up a few of each and saved them for the perfect gift giving time. I added some yummy soaps from Bath and Body and the gift was done.
Add a fun tag and the gift is ready to go! Love it!! Super cute and easy. And my kiddos can't wait to deliver these gifts to their teachers. Happy 1st Day of School!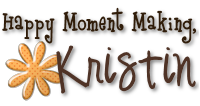 Pin It