The first day of school is just around the corner! And before that first day arrives...I love to have a visit from the "Magic School Bus" to get my kiddos excited. I pick up a few fun items here and there during the summer and fill some little bags for each child. Inside these bags might be a cute book like "The Night Before Kindergarten," a coloring book, some new school supplies, a toy or treat, stickers, and more! This could even be a way to give new shoes or a back to school outfit to your kiddo. (But I love to do back to school shopping together...so this wouldn't be a surprise!)
Then all of my little gifts that I have collected over the summer are arranged in a gift bag and I create a cute label for the front. This year I added a bus from clipart and a little note from the Magic School Bus.
Then the fun part comes. The bags get placed on the front porch. And you can pretend you heard a knock on the door or have your hubby knock and run! Ask the kiddos to get the door for you and they will be so excited to see a surprise waiting for them. It's now a fun tradition in our house and my kiddos can't wait to find out when the Magic School Bus is going to visit us and get us excited about heading back to school!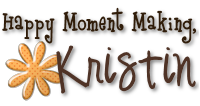 Pin It