Oh how I love routines! And with the start of school just around the corner...it is the perfect excuse for me to create some new routines and systems for us to use. At a garage sale several weeks ago, I picked up this cute wall cabinet for $5 and knew all it needed was a fresh coat of white paint. I had no idea how I was going to actually use it, but I knew I would find some purpose for it. And then at the next yard sale, a lady was packing up her stuff and told me to please take whatever I wanted as she was taking the rest to Goodwill. Well, I snagged some cute white shelves that I thought might come in handy somewhere in our house. And I was right, because these two items became the center of my new organizational system for morning and bedtime routines.
I added three knobs to the shelf to hang some white canvas bags from. I added the kiddos names to the bags with some iron-on letters. These bags are for each child to place their clothes in for the next day. I want to get as much done in the evening as I can, so we aren't rushing around each morning. Above the canvas bags, each kiddo has a basket. The basket if for any accessories we need to collect...bows, headbands, belts, ties, and so on.
And then there is the cute cabinet I found and had no idea how to use. But I love it here in the hallway to help with our new routines! The hanging rod has three buckets. I'm not actually sure yet how I want to use these buckets, and my ideas might change as the school year starts. But right now I plan to put little notes of love and encouragement in there. And sometimes I might put something we are trying to learn and memorize in there.
I love to add initials to things so the little cubbie holes were great for that. And I have a pot of "prayer sticks" we use when we want to add a fun idea to our prayers at night. And the rest of the shelf is filled with cute decorative items that can change anytime! I have copies of the morning and bedtime routines I found on my favorite blog "
I Heart Organizing
" and the kiddos use these to help them be responsible for what they need to do. Less nagging from me...I just need to point to the next step on the list. And they love being more independent!! This is the perfect addition to our hallway outside the kids bedrooms. It is helping us be organized and ready for a new school year!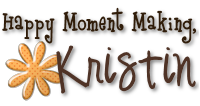 Pin It