We are at the very beginning of our school years and already I can see how the schoolwork and artwork just piles up!! This year my big boy is going into kindergarten and it has motivated me to start some organizational routines for the years ahead. This made me think about what I am going to do with all those sweet art projects and cute papers that come home. It's important for me to keep only the ones that are really, really special. And with those "special" projects...I needed to create an organizational system. And I did it for all three kiddos!
I picked up some colorful crates that were just a few bucks at Target. And I grabbed some hanging folders and a bunch of file folders. With some cute labels, I was ready to create! Each child has their own crate and in it goes a folder for each year of school. A cute label was placed at the top. And on the front of the file folder is a cute cover with a spot for the school photo, important information, and some fun questions to remember all of their sweet answers. These cute printables came from one of my favorite blogs at "
I Heart Organizing
." It was the perfect touch to this organizational system!
Now I am ready for the projects and papers to come home. The hard part will be deciding which ones to keep and then make sure they get filed away in the correct crate. And way down the road, each kiddo will have an awesome crate filled with wonderful memories to keep forever!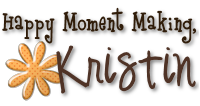 Pin It