Like many of you already know, I love decorating and I love organizing...but meal planning is still a skill and passion I have yet to acquire! I am trying though. And with my desire to get better at planning meals...I am experimenting a bit with some new systems. I realized that while it is very efficient to meal plan for the month or even two weeks, I often find myself having a day or two or three where suddenly I realize it is already 4:00 and I haven't had time to even think about what I am making for dinner. Or I am walking through the grocery store wishing I had a variety of recipes memorized in my head...so I knew what ingredients to grab for dinner. Sometimes you are shopping and see something on sale and think you wish you had a certain recipe with you so you could buy the sale item and the other ingredients you need for a cheap dinner.
So my idea became to develop a "Recipes On-the-Go" mini book. I keep it in my purse, so I have it all times. I decided to print up about 30 recipes. These 30 include some of our family favorites, some new dishes, and lots of quick and easy meals. I now have no excuses for not being able to grab what I need for dinner...even if I am at Target and it's 4:00!
In the front of this recipe mini-book is a list of our food staples. These are the items I like to have in stock at our home, for our family. These are items we eat often and I like to have at all times! I got the idea to have the list written down from my favorite blog "
I Heart Organizing
" and Jen's amazing organizing tips!
Also, in the front of this book are two copies of a small shopping list for my kidlets. If they are grocery shopping with me and need something to do...I can give them a list and these are the items they are responsible for finding and helping me load into the cart!
The rest of the recipe book is filled with recipes. I glued them onto different colored cardstock paper. My Mexican dishes on purple, chicken dishes on pink, salads on green paper, and so on. It helps me when I am trying to flip through the book and find the recipe quickly!
So, to be honest when I first set out to make this "Recipes-On-the Go" book, I envisioned it as a bunch of little laminated cards on a binder ring. But I saw this cute polka dot photo album in Michaels when buying some other goodies...and I couldn't resisit it. So, I changed my vision a bit and I will see if this works. It takes up more space in my purse but I had no laminating to do. Which means, I might decide to go with the ring eventually. We will try it out for a while and see what I think. Sometimes when you are creating new systems, it takes some time to see what works for you and your family.
I am in the midst of redoing my recipe binder I keep in the kitchen too. I'll be sharing more on that soon! What ideas do you have for organizing your meal planning?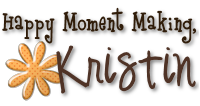 Pin It