So, for the past couple of years we have a room in our home that has multiple purposes. It's our guest room, that was also our office, that is also the baby nursery. And while it was working out okay...we realized that we wanted to make a change. Having the office up on the second floor of our home wasn't working for us. It felt like we were always running up the stairs to grab envelopes or staples or a highlighter, or the label maker. You see what I mean. Little by little, some of the office supplies started making their way downstairs and then we realized everything was becoming too spread out. We needed a central office area. And that's when I came up with a fun idea to turn our closet located under the stairs, into a small office. This little closet didn't have a clear fucntion either...so it seemed like a perfect fit!
We purchased a vertical file system for this closet to make the most of the space.
The other "semi big" purchase we made were some wooden organizers with shelves, drawers, and cabinets which I purchased at Lowe's and Target.
The rest of the organizing was lots of fun...I used little baskets I had, and found some in the dollar section of Target. We then moved everything from the upstairs room down to this first floor closet.
I loved the pop of turquoise color in this small little space and even some pretty fabric to cover the corkboard squares. So fun!
With all of the papers that come in and out of our home for school, activities, sports and so on...I knew I needed something to organize it all. So this hanging folder system has an area for each of my three kiddos. And they have file folders that pertain to them and their schedule and goodies!
One of the other areas we knew needed some real organization were all of the manuals we have for appliances, technology, and baby stuff around the home. These magazine files are a great way to organize these manuals and booklets we need to keep.
One of the last aspects of this office closet that we implemented a while ago, is the shoe pocket organizer that hangs on the back of the door. This is a wonderful way to organize all of the art and craft supplies for the kiddos. They love having access to all of these things and they especially love to get creative! It's so much fun to watch!
So, that's a little peek around our new office closet! Soon I will share with you my "mommy central" space where I keep several of the items I use constantly. We are loving having this spot on the first floor and it's just the right amount of space for all that we have and need to organize. It's pretty to look at and a very functional space. Have you thought of any creative ways to organize your office supplies? I look forward to hearing your ideas!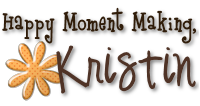 Pin It