Do you have an area of your home that really bothers you? It might be a drawer, a closet, a cluttered corner, or something big like a whole room! I want to encourage you to start small with your organizing projects...take it one step at a time. I dream of redoing our kitchen someday. I envision white cabinets, granite countertops, and stainless steel appliances. But that's not going to happen any time soon. We are saving money and we have our list of home projects to get done. But the kitchen is a big one and not number one on the priority list. Well, I realized that because I am hoping to upgrade my kitchen...I have been avoiding doing anything to this area of the house. And while I don't want to spend a lot of money organizing in here at this point (because it may all change), I still have some areas that needed attention and I couldn't function with them how they were anymore. Most of my house is really organized and labeled and clutter-free. But the kitchen is a different story. I don't love the room and so I don't like to put my time and efforts in here. Well, I changed that this week. It's been rainy and I had some time to do a project or two. I started small. The cabinet above our microwave holds all of our bakeware, cookie sheets, glass cookware, etc. It's not the ideal space but it's the only space it all fits. In my dream kitchen someday, I will have an organizing system for these items! Here is what it looked like before...
And after getting rid of some items we didn't need, simplifying to what we actually use, making a better use of space, and best of all..."repurposing" a file folder holder for our cookie sheets and cutting boards...I am so happy!
Here is the after...
It is so much easier to find what I need. I don't feel like things are going to fall out on my head. And I didn't spend tons of money organizing. I just worked with what I had! What area is bothering you and you could take an hour to organize cheaply? Please share!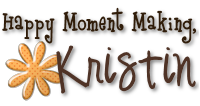 Pin It