It's party time!! Party time in the world of blogging that is! I am joining "The Ultimate Blog Party" over at
5 Minutes for Mom
. Check out the badge on the right, to take you to all of the fun!
So, if you're hopping over for a visit from the blog party, I'd love to tell you a little bit about me. I created this blog a few years ago to share some of my passions and things that I love, with friends. And soon after that, friends started telling friends and others began to find me from the "blog world" which became even more fun! I write posts about decorating, organizing, traditions, family fun, and yummy recipes. I blog when I can, not too strict with myself...because like I said, I do this for fun. I have three little kiddos at home. My son is five, my daughter is three, and my baby girl is just 6 months old. So they keep me pretty busy right there!
But in between the play dates, cleaning up messes, and nap times...I love to share tips and ideas with others. I am passionate about helping one another as moms and wives and just as a friend! So, when I create something, make something, or find something...I want to share it. Take a peek around my blog and see what you think. It's always fun to meet new friends and followers. Thanks for stopping by and enjoy your weekend! Some of my favorite and most looked at posts are listed on the right side for you. Or click on one of my labels for a topic that you enjoy!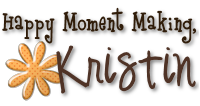 Pin It