Lists are my friend!! I used to just keep a pad of paper on the side of the refrigerator and every time we realized we needed an item or we ran out of something, my husband and I just added it to the list. But in the last few months, we have become much more efficient and organized with our list making! I made a grocery list template with the help of "
I Heart Organizing
" and Jen's blog, added my own shopping needs, and listed the categories I use the most. After creating this cute template, I made several copies of it and keep it in my file folder, in my "mommy central" area. So, one copy hangs on the back of our pantry door on a clipboard. Every time we need an item, we add it to the list. And before I do my big shopping...I add everything else we need for ingredients and our meals.
When doing my grocery shopping, everything is categorized and makes it much easier to shop for, find, and check off. No more forgetting an item or having to back track all the way through the store because I missed something. Such a simple tip but it saves me oodles of time!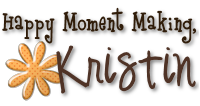 Pin It