Whose in the mood for a fun and easy craft today? Well, this one is perfect for your kiddos as you count down the days until Easter with spring activities! It gets them excited and might even give you some things to do while they are at home on spring break.
Grab an egg carton add maybe add some color to it by spray painting it. I chose a grass green color. If you want to add some more cute touches, add some ribbon or stickers or other decorations. Now open the egg carton up and place some plastic grass inside. Not too much as you want your plastic eggs to fit. To number the eggs, you can use stickers, vinyl, or even a permanent marker and draw your own. Make it as elaborate or simple as you like. I started mine with the number 12 as to count down to Easter.
Inside each egg, you can place a strip of paper with a fun spring activity written down on it. Some ideas might include: taking a photo with the Easter bunny, feeding the ducks, having a tea party with while reading Peter Rabbit, visiting the pet shop to see the bunnies, dying Easter eggs, read the Easter story in the Bible, and the list goes on! Your kiddos will love opening an egg each day as you count down to Easter. Do you have any fun Easter traditions you do with your family?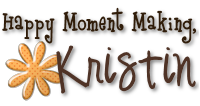 Pin It