I know this sounds funny...but I have always wanted a spot in our home to display a collection of the letter "R" personalized for our family and our last name. I must have seen the idea somewhere on a blog or in a magazine and I love anything personalized. So, having a wall with lots of R's seemed kind of fun! All different sizes, styles, and so on. I began to keep my eyes open to start this new collection and also began hunting around the house for the perfect spot to display them.
And as silly as this sounds...I decided the perfect spot would be our master bathrooom! We had a large empty wall over the bath tub that I never knew what to hang there. We didn't need another mirror...we already had large mirrors over the sinks. I had been on the lookout for some artwork but nothing ever struck me as the perfect thing for our bathroom. Photos were an option but we have photos all over the rest of our home. And then it hit me...this might be the perfect spot for my new, fun collection.
So, while my hubby was at work...I got to work. I spray painted one or two of them. Added a ribbon to another and started arranging them on the floor. Once I found a display that I liked, I began hammering them on the wall! It didn't need to be perfect. And when it was all said and done...I loved it! It really is the perfect thing for this space. When my little guy walked in to see what I was doing, I asked him how he liked our letter "R" wall. He told me it was okay but he would have rather had a "P" or "M" wall. Hmmm...so cute! Do you have any fun collections you've displayed in your home?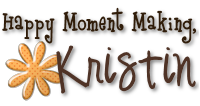 Pin It