I love spring cleaning...and organizing...and decluttering...and adding a little bit of "pretty" to it all! So, here's a quick, easy, and cheap way to give your drawers some color and fun while organizing them. I decided it was time to go through our bathrooms and clean our expired medication, toss items I no longer use, and just condense a few things. Time to simplify! While I was at it, I wanted to line those bathroom drawers since I didn't do it when we moved in. This way they would be easier to keep clean and it might add a fun touch to the bottom of them.
So, I headed to my favorite store on earth...Target...and browsed the clearance aisles for some cheap plastic placemats. And there at the end of an aisle I found a bunch that had just recently been marked down to 48 cents and I snagged a dozen of them! I took them home and knew they would make perfect drawer liners for my bathroom organizing project. They were cheap, easy to trim to the size I needed, could be wiped and cleaned easily, and added some punch! I love that I don't have to deal with taping them, sticking them perfectly, or worry about what it will do to the bottom of the drawer if I ever wanted to rip them out. These can easily be removed, cleaned, and changed!
I took everything out of our bathroom drawers. Did some tossing, some condensing, and some grouping before putting it all back in on top of my new drawer liners. I love them! I love seeing some color and it helps me not to fill those drawers up and be cluttered. I like to see the pattern and cute touch. So, keep your eyes open for cheap placemats as they really do make excellent drawer and cabinet liners! Do you have any cute ideas you use to "pretty up" your drawers?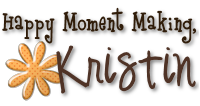 Pin It