I love gift giving and I love teaching my children to be excited about giving gifts. One way we have a lot of fun teaching this is by making gifts for their friends at school. Right now my "big boy" is in preschool and there are only twelve kiddos in his class which makes gift giving easy and not too expensive. Sometimes I like to collect a bunch of ideas and ask the kiddos which idea they love and would like to help make. Well, when I showed them this idea using cute little marshmallow peeps...it was a hit! I mean marshmallows are yummy and it's fun to see a seasonal candy appear in the store aisles.
I found this darling "peeps topper" from a favorite blog called Eighteen25 and downloaded it for free. Here's the
link
, in case you'd like to make your own. After printing them out on cardstock, the rest was a piece of cake. I purchased some packages of peeps (pink and yellow is what I found). We placed four peeps in each snack sized bag. And then I glued the printable onto a folded piece of cardstock, in another spring color. We stapled them to the top and it was finished!
He loved handing them out to his friends at preschool today. It was the perfect way to end an egg hunt and I love to see the smiles on his face when he gets to give gifts...as well as the smiles of his little buddies when they receive a gift from my cutie pie! Did you come up with any cute goodies to pass out before spring break?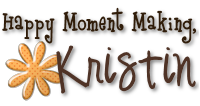 Pin It