It's the most wonderful time of the year! I have always loved the holidays and especially Christmas time. But I must admit that this holiday season has become even more special as my little girl was born in December and now we have the joy of celebrating her birthday during this festive month. She is such a joy! To be honest, my Christmas traditions are one of the main reasons I decided to start my own blog. Friends of mine were always asking me to share all of my holiday traditions and to write them down. I finally decided that a blog would be the perfect way to share all of my fun ideas and family traditions. So, have fun learning about some of our family celebrations and I hope you enjoy this amazing time of year!

Traditions for This Holiday Season:
*Take a photo with Santa and add it to your little "Santa Scrapbook." For each photo, each year I write a little paragraph about the day and the fun we had. (And yes, I still add the photo even if the kiddos are screaming their heads off. It's a memory!)


*Make a gingerbread house together. Buy a ready-made kit or use graham crackers and frosting to make your own from scratch. Muffin tins are a great way to organize those candy pieces!
*See the Christmas lights in your pajamas with mugs of hot cocoa and a plate of Christmas cookies. It's always fun to ask around and research the BEST neighborhoods to visit with lights. We definitely have our favorites with this one!
*Polar Express Fun: We are so excited that we got tickets this year to the train museum event where you get to ride a train while the "Polar Express" story plays over the speakers and sip hot cocoa along the ride. Santa is at the end waiting for you, just like the book. Don't forget to have a silver bell for your kiddo!
*Plan a holiday shopping weekend in the city. We love to spend the night at a hotel in San Francisco and enjoy a dinner out, a relaxing morning, and a day of shopping! Nothing puts you in the holiday mood like a day in the city with all of the festive decorations and hustle and bustle!
*Bake Christmas cookies for neighbors. You can't beat this tradition. I love to find cute cookie plates and we now have quite a collection of yummy holiday cookie recipes. The kiddos love to pass these cookies out to the neighbors and share the holiday love!
*Cut down a fresh tree the day after Thanksgiving. We've decided that with our little ones, a real tree and needles is more of a hazard for this stage of life. But we can't give up the tradition. So, our real tree goes out in the backyard and is decorated with outdoor goodies like popcorn and cranberry garland, birdseed pinecones, orange & cloves oranaments, and the list goes on. The birds and critters love this holiday tradition!

*Set the holiday mood and turn decorating the tree into a real event with Christmas music, a fire in the fireplace, cookies baking in the oven, and a holiday movie on the television!
*Start a gift-giving tradition called "The Feast Pig." Throughout the year everyone saves their coins and change and put it into the feast pig. When December finally comes, the coins and the money will be given to a family in need to spread the Christmas cheer. This is a great way for kiddos to learn about the joy of giving!
Christmas Eve Family Traditions:
*Stockings are opened on Christmas Eve night together!
*Make snowman soup. Everyone has their own snowman mug and we make yummy snowman soup. (I have a cute poem for this one...email me if you want it!) It includes cocoa, marshmallows, a hershey kiss, and a candy can to stir with!
*Sip the snowman soup in front of the fire with your new Christmas books. I buy everyone a new book to curl up with and read together. The book can be anything...a new cook book for mom, a novel for dad, a holiday book for the kiddos!
*Everyone gets some new jammies to snuggle up in and wear to bed on Christmas Eve. We have to put them on and get a photo also!
*Eat a Swedish dinner together. Depending on what nationality you are...it's fun to bring this in to your celebration on Christmas Eve night. We have some Swedish recipes passed down from grandparents as we carry on the tradition. We want the kiddos to look forward to this each year!
*Pickle Ornament: first child to find the pickle ornament on Christmas Eve gets an extra little gift for being the most observant child!
*Put out cookies for Santa and reindeer food. Don't forget the reindeers this night. We have a special plate we use for Santa and the reindeer. The reindeer get carrots on the plate. But we also make reindeer food (oatmeal sprinkled with red glitter that we pour over the front yard so Santa can find our house)!
*Every year the kiddos get a new ornament to start their own collection. The ornament is meaningful to the past year of their lives.
Christmas Day Traditions:
*Each child receives three big gifts! One is from Mommy, one from Daddy, and one from Santa!
*We have one more tradition that has to do with our family background...Swedish pancakes. These are so yummy and something we do every year on Christmas morning after opening gifts!
*On Christmas Day, the family gets a new board game to add to our fun collection. We have fun relaxing and playing the new game together.
*On Christmas Night, we have a new holiday movie to watch together and relax as the day comes to an end. We enjoy sharing our favorite memories of the year and curling up together with a sweet movie!
If you have any other holiday traditions to share, please let me know! I love to add to my collection of ideas and can't wait to start some new ones this year. Happy Holidays!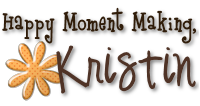 Pin It