I could maybe blame my love for organzing on this pregnancy and nesting...but the truth is that I have always loved organizing. My love for cleaning, organizing, decorating, and projects definitely grew as I became a home owner. But that love was still there...even as a kid!! I have a few fun and easy projects to share with you soon but before I do that, I just had to do a fun post today about one of my favorite books. It's called...
I grew up loving the Berenstain Bears books. I would love to lay in bed and study the back cover trying to figure out which books we still needed for our collection! And my kiddos now love the Berenstain Bears also. They are such wonderful stories that share life lessons and there are so many parenting tips hidden in them too. As a mommy, I am amazed at what I can learn from reading these books with my kiddos. They lead to such good discussions and family values I desire to teach my little ones. We have so many of them...found a huge collection at a garage sale for just a few bucks! Can't beat that! But this leads me to why the book above is my favorite. It all goes back to my love for organizing. Mama and Papa Bear get fed up with the messy room and the whole family gets involved on cleaning and organzing. At the end of the book, this is how things turn out...
The words on this page say it all! Oh it makes me smile to see such organization...a beautiful closet with boxes and labels everywhere! Love it!! I'm telling you, I feel inspired just looking at that page. So, find yourself some Berenstain books on ebay or at a garage sale and start sharing the love for these wonderful stories with your own children!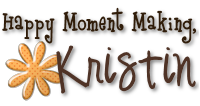 Pin It