How I love hosting a baby shower...especially for a sweet friend and her baby girl! I had the privilege of celebrating with her, her friends, and her family this past weekend. It was a beautiful day! I went with a "pink and red" color scheme, which is one of my favorites. And I added a garden touch as the theme. So, each label had some gorgeous flower clip-art on it. The party favors were packets of seeds to grow at home (with a cute label). There were vases of red and pink roses everywhere. Even the cake went with the theme of "A Baby is Growing..." There were girly and garden touches all over this shower!
I planned this shower step by step. After deciding on the colors and making sure invitations were sent out, I began designing labels. I love to put easels and labels everywhere around my home when hosting a celebration. There is a food area, a drinks area, a dessert area, a gift area, a party favor area, a nametag area, a keepsake area...you get the idea! Each area has a label designating the spot and sometimes gives directions on what to do! After the labels are made, it's time to plan out food and cake and balloons.
The night before is when I get everything put together. I put up the tablecloths, arrange vases of flowers, decorate with balloons, rearrange some furniture, set out dishes for food, and so on. Some friends helped with food for this shower...and I really appreciated that. It turned out wonderful!
The day of the shower was perfect! Everything was decorated and we all got to relax and enjoy one another's company. The best part of all is being able to gather and celebrate a new little blessing to come! What is one of your favorite themes when hosting a baby shower?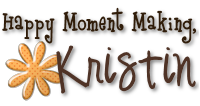 Pin It