A great friend of mine, Becky, shared this adorable idea with me. She had a cute "prayer ring" hanging from her diaper bag and when I asked what it was and she explained the idea...I fell in love! I knew I wanted to make a whole bunch of these for friends of mine! She had a scripture verse with a simple prayer for her child on each card. And she used this prayer ring as a reminder to pray for so many wonderful aspects of her child's life...growing in love, joy, integrity, honesty, and so on! My friend Becky, sent me the file she had with the little prayers and scripture verses. All I had to do was change the child's name and personalize them for me and my friends!
After printing the document on cute scrapbook paper, I used my circle puncher and punched out each card. I took them to a local office store to have them laminated. After cutting out the laminated prayer cards...I punched a hole in each one and added a ring. You can attach your prayer ring to your purse, your diaper bag, your car mirror, and whatever you look at each day.
I love having this daily reminder as a mom who desires to pray for my children each day. And I love being able to give a special and personalized gift to other mommies I love! Maybe you can create your own prayer ring enjoy this special gift too!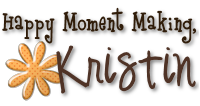 Pin It