Oh, how I love this time of year! The air is getting cooler, the leaves are changing color, and the holidays are just upon us. When October hits...I am definitely in the mood to decorate our home a bit and plan some fun family activities that create sweetheart moments to last a lifetime! So, here are some ideas for you...
Cozy Fall Kick-Off
Depending on where you live, you can celebrate the actual first day of fall or you can pick a cooler day in October to do this celebration! Take an evening to gather the family for some fall fun! Make some warm apple cider, bake a delicious fall treat (pie, muffins, caramel apples), gather some fall books (from the library, bookstore, or your own collection), and make a fire in the fireplace. Light some yummy smelling candles and cuddle up together for some stories, blanket snuggles, and warm treats! I even do this tradition in my classroom and the students love it!
Pumpkin Patch Trip
You have to find a local pumpkin patch to visit and have some fall fun! Kiddos love the opportunity to run around the pumpkin field, find that special pumpkin to carve, and take it home to show off on the doorstep. And if you're lucky, your pumpkin patch might have some extra goodies like corn mazes, pony rides, caramel apples, and the list goes on. Don't forget to have the family coordinate and wear their cutest "fall" outfits with a hint of orange! You will love having these pumpkin memories!
Fall Family Photos
I love to switch out the photo frames on our walls with seasonal photos. If it is too much to do them all, then pick a wall where you have a few frames arranged and designate these frames for seasonal photos. In fall, fill them with pumpkin shots, in winter you can do the Christmas tree farm outing, in the spring you can have some puddle jumping photos, and the summer is great for some bright and sunny memories. People will love to see how you add a personal touch to your home with seasonal photos that are always changing!
Halloween Costume Scrapbook
Buy or make a special album to be used for each year's Halloween costume memories! Take one or a few photos of the kiddos all dolled up for the holiday and put them in this scrapbook with the date. You and the family will have lots of fun looking back at all of the costumes you used during the years. Such a fun memory!
Trick or Treating Party
I make it a tradition each year to invite all of our friends over for some trick or treating fun! My husband and I cook up some delicious chili and cornbread for all of the adults and I make some special goodies for the kiddos like spider web pizza, ham & cheese pumpkin pockets, mummy dogs and the list goes on! Don't forget some candy corn cupcakes! After some eating and a photo moment with all of the kiddos in a group shot, it's time to do some trick or treating together. Get the wagons (I like to decorate mine) and make a parade as you go together from house to house. So much fun!
Fall Craft Day
There are so many fun craft projects to plan for this time of year. Do it with just your family or make it a playdate event. Whatever you choose, make sure to have some fun creating together! Some ideas are: leaf rubbings, jack o' lanterns out of construction paper, painting pumpkins with glue and glitter, and so much more. You can even do a web search for more fun ideas!
Senior Center Halloween Parade
Call your local senior center to see if they would like a visit from some cute kiddos this festive time of year! How can they say no??? Have all of the kids dress up and visit the seniors to show off the cute costumes and maybe even do some trick or treating. Or have the kids make "Happy Halloween!" cards and pass them out to everyone. Such a good thing to start at a young age!
Candy Corn Fun
Candy corn is so cheap this time of year and there are lots of fun activities to do with it. Candy corn is great to practice counting with. It's also a fun one to make shakers with, art projects, and more!
Fall Leaf Hunt
Jump in the car for a family drive on a Sunday afternoon and see the changing leaves. Find the most beautiful colors, the biggest trees, and your favorite neighborhoods with a fall feel! You can even do this on a walk in your neighborhood. Take notice of all the leaf colors, changing of seasons, and looks for signs of fall! Don't forget to let the kiddos take home some favorite leaves. I like to make leaf bags with a cute poem on the front to collect all of our leaves in from the walk!
Baking Night
I totally get in the mood to do some baking this time of year. Clip out and find some yummy recipes to try this season and make sure to include the kiddos on the cooking fun! Some favorites are banana bread, pumpkin cake, strawberry rhubarb pie, and anything apple!
There are so many more ideas to do this October. But hopefully I got your creative ideas flowing! Have fun celebrating the start of this amazing season and be sure to comment and add your own ideas for us to try out too! Happy fall y'all!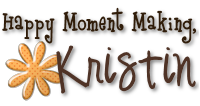 Pin It