Okay, one more idea for you as your kiddos get ready to head back to school! Here is another fun and easy teacher gift for the first day or even the first week! Have fun shopping for some little goodies on this one. You'll need a floss or bead container. In your craft store, you'll find them near the bead and jewelry area. They have all different sizes with different sized openings. I grabbed a small one, probably a 5 by 7 size box. They are made to hold beads or cross stiching floss. But for this project you will fill it with fun teacher goodies!
Now head to Target or Walmart, and pick up a bunch of little gifts to go inside. I bought erasers, staples, paper clips, thumb tacks, bandaids, batteries, post-its, Starburst candies, etc. Have fun filling the little squares. My container was cool because when you flipped the lid open...I realized there was another top section to hold a few bigger items. This is where I place the note cards, the post-its, some anti-bacterial soap. Have fun filling it with whatever looks fun for teachers and like something they might use the first week or during the year!
After my little guy helped me fill the containers, or shall I say...ate a bunch of the Starburst candies...I got to my crafty part. I cut out a cute piece of scrapbook paper and glued it to the top. Then I added some clipart I cut out and a little label. (This is my first time trying to include a PDF file I created for the label, try and click on
this link
and see if you can print out my label for your use as well!) I let it dry overnight and it was ready to take to school. My little girl starts a "Mommy and Me" type preschool in a few weeks and we have one made for her teacher too! Such a fun gift to give.
If you want to add a little label inside with the name of each item and why it's in the box...that can be cute too. But it's not necessary. Just opening the kit and seeing all of the fun and bright goodies inside is enough to make any teacher smile! Have fun with heading back to school!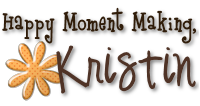 Pin It