How I love this time of year with back to school supplies, meeting new teachers, the first day of school, and fun traditions! This year I had fun creating a couple of new teacher gifts as we head back to school. I love for the kiddos to greet their teachers that morning of the first day with a big smile and a cute gift! So, this year I had seen the crayon wreath idea floating around on different blogs and I had a friend make one for a "back to school" party we attended. I loved it even more when I saw it up close. And I knew we had to make one. It's so easy and so affordable...my kind of craft!
All you need to run to the store and get are 3 boxes of 24 crayons, two wooden cross stich hoops/rings, glue, and some ribbon. I added a fun little label because I love making that kind of stuff. But the crayon wreath by itself is adorable! Just place one wooden ring inside the other (or browse around your craft store and find something else that is flat and circular to glue crayons to), making sure it's centered. And I took my tacky glue...because I am that impatient and didn't want to wait for my glue gun to heat up! I globbed the glue on both sets of rings and started placing crayons on, one by one. Just let it sit and dry. At the end you will tie some ribbon in a loop at the top to hang it up. And if you're feeling extra crafty...then add a label and a bow! It can sit overnight and it's ready to take to school!
My little guy loved giving this to his teacher and their first month of school is spent learning about "colors" so his teacher was so excited to hang it up in the classroom! But it would look cute on a classroom door, in a window, or on a gate. It's just a fun way to say...have a great start to the year!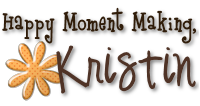 Pin It