Happy 4th of July everyone! Just in case you are looking for a very quick, easy, and cheap idea to bring with to a fun celebration...here you go! All you need are a couple of bags of Twizzlers, some cute paper, and a spool of festive ribbon. It's that easy!
I took 8 Twizzlers and rolled them in some red & white striped paper. With a piece of tape, I secured the little package. Then I took a coordinating piece of ribbon and tied it around the paper goodie. You know how I love ribbons and bows!
These little 4th of July goodies are the perfect addition to your fireworks celebration. Bring a bowl of them to share and the kiddos (and adults) will love munching on them as they watch the beautiful fireworks show. Happy 4th of July!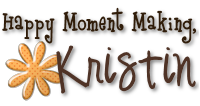 Pin It