I have to share with you when I find something so sweet and adorable! I have a super talented friend who loves to crochet and has decided to turn this passion of hers into a little business. The name is "Tiny Toppings" and she has the cutest creations for kiddos. The moment I saw one of her darling newborn hats...I had to buy it. I don't have a newborn but I have friends that do...and it became a wonderful gift for a sweet friend. She doesn't stop at just making hats though...she has branched out into hair clips, headbands, and now even matching hats and diaper covers. I love it all!
And when my third little baby arrives...you bet I will be getting a matching set for both of my girls! I already have a gorgeous hat for my two year old and a set of hair clips that I love. She has such a beautiful selection of yarn colors and ribbons. It truly is hard to pick out what you want...when you really will want everything!
And don't forget that these adorable hats and clips make the perfect gift for a friend or a baby shower! I love bringing something sweet and unique to a celebration. Your gift is sure to be a favorite! So, how do you get your hands on some of these darling items? Well, the best way to see her selection or request something you want customized is...on facebook. Click on this
Tiny Toppings link
. But you can also contact her through email at
tinytoppings@hotmail.com
or on etsy at this
link
. You have no excuse now...not to visit her business and see all of her cute stuff. She is hosting giveaways every month too, so maybe you will be lucky and win something adorable to kick off your cute collection of Tiny Toppings creations!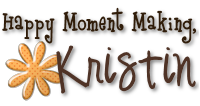 Pin It