Something big has happened in my life this month...I've started to become a morning person! That is huge change for me. Before the month of June, you would find me staying up late at night doing a number of various activities. I might be found reading, relaxing, watching some t.v., working on a craft project, etc. But at the start of summer I came across a blog that really inspired me, called
Inspired to Action
. On this blog she had an ebook you could download called "Maximize Your Mornings." I read it and right away I knew I wanted to change things!
Being a "night owl" in not necessarily a bad thing but I realized that my mornings were not as productive or as calm as I wanted them to be. So, I made some big changes and began to go to bed earlier and I started setting my alarm for 5:30 a.m. Yes, you heard me right!! I used to let my kiddos be the ones to wake me up...usually my son would come sleepy-eyed into my bedroom around 7:00 and it signaled the start of our day. I would jump into gear by making beds, starting breakfast, and rushing around to get us out the door to have some fun for the day! But I always felt a bit stressed, busy, and like my day was not beginning how I needed it too.
That's when I read that wonderful ebook and knew what I needed to do. So, now you can see what my morning looks like. My alarm goes off at 5:30. I give myself a few minutes to wake up and crawl out of bed. First thing I do...make the bed!! It drives me crazy if it doesn't get done right away. Then I hop in the shower or change into my workout clothes (depending on what my plan for the day is). After getting dressed, it's "mommy time." I set myself up at the kitchen table with all of my books, my notepad and pen, and my prayer calendars. I sit down and begin with my to-do list. I cannot concentrate on anything else until I put onto paper what is on my mind. So I list the things we have planned for the day, some chores I need to get done, maybe one "bigger" project for the day, and what's for dinner. Feels so good to have all of that planned first thing in the morning. And I love checking items off the to-do list throughout the day. That is the best feeling of all!
Then I am ready to have some quiet time. These three books you see are the ones I use daily. My chronological Bible is brand new and will be added to my routine tomorrow! The other two books are something I always do. After some reading and reflection to focus my mind and heart for the day ahead...I spend some time in prayer. These prayer calendars are wonderful tools to make sure my prayers are focused and give me a jumping-off board. Love them!
And then I end my "mommy time" by bringing my laptop to the table and checking emails, sending out notes, researching things, creating cute documents, and so on...whatever I need to work on that day. My yummy bowl of cereal comes into play right about this time in my morning. I start to get very hungry! I take a few minutes to empty the dishwasher and get a load of laundry going which makes me feel very productive!
And when all is said and done, it's about 7:00 and one of my sleepyheads stumbles down the stairs and into my arms for a "good morning" hug. And I am calm, rested, rejuvenated...and ready to start the day with these precious little ones. What a difference in how I used to start my morning! I challenge you to think about how your mornings look right now and if you are happy with them. If not, maybe it's time to make some changes and start making the most of your mornings!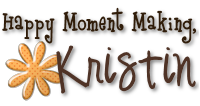 Pin It