You might remember a similar post to this from last summer. And that's because I am creating my summer bags again. After a whole year of use, they need some cleaning up and updating. I came across this amazing bags at Target. They were only $8.99 and had three colors...I think it was destiny! I snatched them up and brought them home. My favorite part is the clear plastic pocket in the front...perfect for my cute summer labels! Love them! So, you know how much I love to be organized and ready for some fun! Our summer days will be filled with playdates to the park, to the pool, and to many sandboxes. So, I am ready for each one of these activities. Over the last several weeks I have collected lots of fun toys and goodies for my three playtime bags. Now instead of running around the house and gathering everything we need before we go...these bags are just hanging in the garage and ready for me to grab and jump in the car!
The first bag I created is my pool bag for the kiddos. It has everything we need to head to the pool. And after grabbing some beach towels and throwing those and the suits in the bag, we are ready to go! The bag includes: swimmer diapers for my baby girl, pool toys, sun hats, sunscreen and more!
The second bag I created is my park bag for the kiddos. It's ready for a playdate at the park, or an evening concert, or a day of fun with our friends. The bag includes: bubbles, sidewalk chalk, baseballs, a frisbee, bug catchers, toy cars, sunscreen, and more! One of the best tips I have for you is as you assemble these summer time bags...sit down and write your name on each and every toy with a sharpie. This will help you not get toys mixed up with friends and it makes clean up easier when people know what belongs to you!
The third bag I created is my sand bag for the kiddos. My kiddos really love any park that has a sandbox lately. So, this bag includes: buckets, shovels, sifters, fun shapes, and more! We are ready for some sand and I don't care that when we clean up...the sand is all over this bag, because this bag only goes to sandy areas! It's so easy to give them a good shake-out and hang them back up in the garage!
So, there you have it...some organized fun! We are ready for all of the summer activities that will come our way. My kiddos love the bags and get excited when they see me grab one before jumping in the car. Many of the supplies can be bought at your local Dollar Store and those great bags are from Target. You don't have to spend a lot of money to have fun this summer and be organized! Kick off your summer right!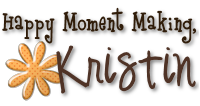 Pin It