Sewing is still at the top of my list for something I want to learn to do. And I do have a goal or plan for this...I want to make my own crib bumper for baby #3! We'll see how that goes this summer and I will show you the results. But for now...I love "no sew" fabric glue when I have a craft project that involves fabric!!
We have some library bags that the library actually gave us when participating in their chilren's programs. But one of them is pretty scuffed up and has a hole in the bottom. This made me start thinking about making my own library bags. And it was truly an easy project. I love personalizing things...and I love easy. So, I headed to Walmart (we don't have a JoAnn Fabrics nearby yet) and I got my supplies. I picked up a couple of canvas bags, some scraps of coordinating fabric, and some matching buttons. I already had scissors and glue at home.
Then I sat down on the rug in the family room and got to work while the kiddos were sleeping. I took a crayola marker and lightly sketched the letters from their names onto the fabric. I used my favorite zig zag scissors to cut them out...so the edges don't fray. And I layed them on the bags. After I knew all of the letters fit, I used my "no sew" glue and stuck them on! I added a couple of buttons at the top and that was it! So easy and cute!
Now we are ready to head to the library in style and check out lots of fun books! We always try to check out the same number, so I don't forget how many books are floating around the house. Each kiddo gets 5 books! Do you have any cute library bags or even a library "idea" that you use? We'd love to hear about it!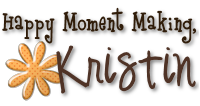 Pin It