I cannot believe that my little guy is finishing up his first year of preschool already! Where does the time go? Since I am not in the classroom as a teacher this year, I have enjoyed being a stay-at-home mom that gets to participate in all of the school activities and fun! I have loved showering my son's amazing teachers with cute and creative gifts at the holidays and throughout the year. But now it's time for our end of the year gift! Our class decided to go in on a big group gift for each of the two teachers. They are receiving tickets to a musical and a nice dinner out! But I wanted to give something to each of them that was just from my little guy too! So, here it is...
I decided to do something easy but cute! I found this idea from one of my favorite blogs called "eighteen25" and if you follow this
link
, you can dowload your own cute tag for a treats jar! How easy and adorable is that! I just printed up the tags and got out my mod podge. I glued that tag on top of the jar and filled it with Starburst candies. I made one for each teacher.
And I wanted to add a finishing touch to the gift. So, I came across this cute
subway art for teachers
on that same blog. I printed it out in an 8x10 size and found some cute red, wooden frames at the Dollar Store. Voila! Another cute gift for a teacher. You could also mod podge the artwork onto a cute wooden clipboard. But I couldn't find any of those! On the back of the frames I wrote a note thanking them for a wonderful year and the date. Hopefully it's something that can be hung in the classroom or can be displayed on a book shelf. What cute ideas did you use for an end of the year teacher gift? Please share with us!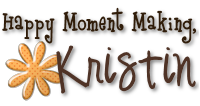 Pin It