I love glass containers! I think anything displayed in a glass container is cute! And today while browsing around the Dollar Store...I came across these glass candlesticks and glass vases. I thought how cute it would be to glue them together and make some adorable glass containers for entertaining! I can fill them with candy, trinkets, decorations, or flowers. The possibilities are endless! And look how easy this was to do...
I gathered my supplies: candlesticks, vases, and gorilla glue. I added some gorilla glue around the edge of the candlesticks and plopped the glass vases on top. And there they will sit to dry for several hours.
How cute is that! Can't wait to use them for a sweet baby shower I am hosting this weekend! I'll show you those projects and photos soon too!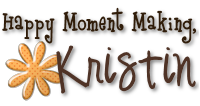 Pin It