I admit it...I must get better at taking photos of my craft projects. Here is a recent one we did at a MOPS meeting together. And since I was the craft coordinator, I had fun making my cute sample but only took a picture of the finished product. Follow this
link
for a wonderful post from "Joy is at Home" and step by step instructions on this same craft project.
Ever wonder what to do with all of those old cd's after you have downloaded the music onto your computer...well, here is a quick project for you! Just take one of those cd's and trace it onto some cute scrapbook paper. Glue (I love tacky glue) that paper onto the cd and let it begin to dry. While drying, find a coordinating paper you love and punch out a scalloped circle to fit in the middle. You must buy a scallop puncher from your local craft store...so handy for lots of little projects. And glue that scalloped circle in the middle. Now comes the fun part...add some cute letters that spell "clean" on one side and "dirty" on the other. A strip of ribbon down the middle with an adorable bow are the finishing touch! A bow can make anything cute...is my motto! Now attach some magnets to the back (used gorillla glue for this one) and there you have it. It's ready to hang on your dishwasher!
No more wondering if that load is clean or dirty...now you just need to train someone else in the house to put those dishes away when they are clean! Do you have any super easy crafts that use old cd's? Please share!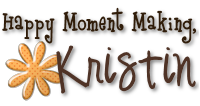 Pin It