How I love to decorate a table! This past week I had such a fun time planning and decorating a table for some sweet mommies in my MOPS (Mothers of Preschoolers) group! Each table leader was able to pick their own theme and have fun getting creative. I knew right away that I wanted a bright and springy theme with a "garden" touch! So, the table was filled with flowers and more flowers!!
One of my favorite items was the centerpiece. I created this centerpiece like I do every centerpiece I create...with a basic idea in my head and then some browsing at the store! I walked through the dollar aisles at Target and came across two pink metal buckets. One was shorter and wider, the other was taller and thinner. I loved the idea of doing a "tiered" centerpiece with one bucket inside the other. I took them home and got to work. I filled the wider bucket with potting soil and added some spring plants. In the taller bucket, I added a couple of spring bouquets of flowers. I love how it turned out!
The rest of the table was very easy...lots of floral papergoods with plates and napkins and cups. I used some of the extra napkins to place under the plates, like a placemat! It added just a touch more color! And a few more flowers on the table couldn't hurt...with cute flowerpot favors for the girls to take home. I will share that idea in my next post!!
Hope you enjoy this spring tablescape. It's very easy and not very expensive and can add the perfect touch to a barbecue or brunch this spring. Even Easter could do a "garden" theme!! Please share any spring tablescape ideas you have too!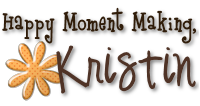 Pin It