I am in love with this weather and the season of spring!! Each morning I have woken up with a goofy, ear to ear grin, just because it is sunny and warm. It truly makes me happy to know we will be spending our days outside playing at the parks with friends again. And because I am so excited about spring...I had to start adding a few "spring" touches around our home. I always seem to gravitate towards our front porch first!
I have a pink blossom wreath on our cute, red door. And next to it are my azalea and bunny decorations. I also couldn't resist the cute "welcome bunny" sign to put by my other potted flowers!
But my favorite part are those comfy rocking chairs that seem to call my name in the evenings...come sit down, relax, and grab a glass of lemonade! This is why I love spring!
Inside our home I have our entryway table that I "do up" for the seasons! I love to have guests walk in the door and smile with some fun, spring touches. The Easter subway art is a free downloadable graphic from a favorite blog
eighteen25
. Print your own out for some spring decor! And the other decorations are just little things I have found here and there and they make my kiddos happy that spring is in the air!
Now it's your turn to share...what have you done in your home to add some spring flair? Please tell us!!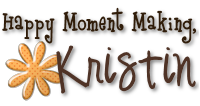 Pin It