I cannot believe it...my day has finally arrived! For those of you who blog, you know how exciting this is...to be a featured blogger on a site that connects many wonderful bloggers together. I have found so many amazing blogs through SITS and love reading comments from new visitors. If you're not familiar with SITS and what it means to have my very own special day...no worries! I am just excited to have lots of news moms, women, friends, and visitors stop by my blog today and take a peek around. If you like what you see...please follow me! Either way, I am so happy to have you here!
I created "Sweetheart Moments" almost two years ago mainly for my own friends to be able to find in "one place" the ideas I use for decorating, organizing, recipes, and family fun. But I soon realized that there was a world of other women and moms out there that enjoyed sharing ideas and it grew to become something a bit more. I love finding sweet ideas to help me as a mom as I balance family life, routines, and schedules. But I especially love sharing those ideas with others and knowing we are all helping and inspiring each other. I am passionate about decorating and organizing...so you will find lots of posts about these topics on my blog. I also love creating special celebrations, events, and fun activities for my kiddos when the holidays approach or just to make a regualar day a bit more fun! And I am always looking for ways to make dinner time and meal preparation easier and yummier!
So, have fun browsing around. To help you get started I thought I might share a few of my favorite posts in the various areas that I love to write about. Thanks for stopping by and be sure to have some "sweet moments" with your family and friends today...
Shopping Around Your Home
Family Room Reveal
Cupcake Birthday Party
Get Your Craft On
Creating The Perfect Playroom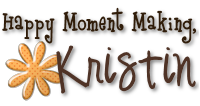 Pin It