I am telling you...I never used to think twice about celebrating St. Patrick's Day...except for enjoying some delicious corned beef and cabbage! Yummy! But now that I have kiddos, this is a holiday I do enjoy planning a few little activities with. I came across this darling idea on
eighteen25
and knew I was going to have to create this darling gifts for some friends and my son's preschool class! Sorry if any of you are reading this post...and I am ruining the surprise!
With the morning sickness I am experiencing right now...candy and sweet treats just don't sound very yummy! But cereal...cereal is something I feel like I could munch on any time of day. So, these little baggies of "Lucky Charms" were right up my alley. I love the cute toppers and tags! Take advantage of the good sales on this cereal this week too. It's a pretty affordable gift idea for your child's classroom! Click on the
eighteen 25
link for the cute topper to print out on cardstock paper. And you just need to buy a box of cereal and some sandwich baggies. Easy and cute! Do you have any cute St. Patrick's Day gifts you are creating this week? Please share!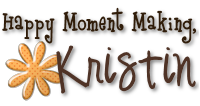 Pin It