So, when we bought our furntiure for our family room, we knew we needed something affordable, comfortable, and kid-friendly. I opted to wait on my "dream set" of white linen from Pottery Barn. That will come someday down the road....way down the road! Instead we chose a set in a shade of brown that worked well with our overall plan and wasn't too dark and drab for the "sunny" rooms I like to create. The wonderful thing was that the weekend we decided to do our shopping was also the weekend of all of the amazing Memorial Day sales last year. So, we scored on getting a three piece set for much cheaper than we expected to even spend on one sofa! They also threw in no sales tax! Awesome!
The only problem is that I never really envisioned a sofa, loveseat, and oversized chair in our family room. I really don't think it's a big enough room. But we rearranged and made it work...and it did work...for a while. Until the "rearranging bug" bit me again one morning, which is constantly happening!! And I convinced my wonderful hubby to yet again move some furniture around. He doesn't question anymore, just goes with it! We dragged that big, comfy chair into our master bedroom and I went to town decorating and accessorizing.
The outcome...I think I love it! First of all, my kiddos now have more floor space to wrestle, run, and play on in the family room. They aren't trapped by furniture. I also think it opens up the space and makes it appear biggier and sunnier...hee hee! But the best reason of all is that I now have a cozy spot for ME! I had no idea how much I would love having a corner in our bedroom to escape to for even five minutes to read a few pages from a book, enjoy some quiet time, sip on a mug of hot cocoa, or just put my feet up for a few minutes. It's not in the middle of the family room anymore, so it feels much more peaceful and comfortable where it's at. I love it!! My conclusion is that everyone needs to have a spot in their house to get cozy, relax and maybe put their feet up for even five minutes!! Now, go look around your house and make sure you have a spot just like that for you!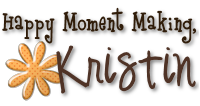 Pin It