So, I feel like after the holidays...I needed a break to just get back into routines and do some organizing around the house! And now I'm back! Nothing seems to make me happier than creating new systems, establishing new routines, setting new goals, and implementing some new organizational ideas! And that's what I've been up to these last few weeks. Organizing is something we have to do constantly and check-in with continually! There are just certain areas of your home you will have to keep revisiting or their function changes. I am always looking through my kiddos' closets to re-evaluate what needs to stay, go, and get moved. In fact, as I write this...I know I need to look at my little girl's closet and make some changes. Some areas I have done recently are the laundry room, my closet, our craft cabinet, the playroom, and the coat closet. That doesn't mean they will forever stay organized...but for now, we are good! Here's a look at two of my kid areas that needed some "lovin" after the holidays and how I did some organizing...
This is a peek at part of our playroom. I've already posted lots about the organization of the actual playroom...but maybe you are wondering what to do with some of those bigger toys, collections, or toys that need to get rotated out. I put some shelves in our "walk-in" attic and it looks a bit like a toy store now! The kiddos can open this door and grab a toy they are looking for. And it's nice to have a place to stay organized with lots of the extras!
The other area I needed to take a look at was our craft cabinet. This is a cabinet that is lower to the ground and totally accessible to the kiddos. They can open it out and grab a craft or art project they want to do, art materials, and other resources. The kids love it...but to be useful, it needs to be organized. They need to be able to find what they are looking for. So everything stays in tubs and is labeled nicely! Hope this gives you some ideas for areas you can organize. I think the easier I make it for my kiddos to find things...the easier it is on me! So share any tips you have too!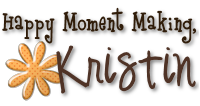 Pin It