This year I am so excited to announce that I am participating in a yummy Thanksgiving blog hop! Are you ready to read some delicious recipes and finalize your meal plan for Thanksgiving? You are in for a treat with this blog hop as a bunch of cool blog mamas share their favorite Thanksgiving recipes with you! That's my favorite way to gather new recipes...by having someone share their favorites with you!! So, if you are looking for something new this year to dazzle your friends and family...keep reading!!
I wanted to share an amazing soup recipe with you. We tried this recipe out several years ago for Thanksgiving and it was such a hit! The recipe is a yummy "Carrot Soup with Bacon and Chestnut Cream." I believe we first found it in a Williams-Sonoma cookbook. It is the perfect soup to add a warm, festive, and cozy feel to your meal! And it's the perfect excuse to use those cute pumpkin bowls you have stored away. (Do you have those too? I only get to use my once a year and it's with this recipe!)
Carrot Soup with Bacon and Chestnut Cream
4 slices bacon
4 tablespoons unsalted butter
1 yellow onion, chopped
1 leek, chopped
2 lb. carrots, peeled and thinly sliced
1 russet potato, peeled and diced
6-8 cups reduced sodium chicken broth
Chesnut Cream
1/2 cup vacuum packed chestnuts
1/4 cup reduced sodium chicken broth
1/3 cup creme fraiche
freshly grated nutmeg
coarse salt and freshly ground pepper
2 tablespoons finely snipped fresh chives
Fry bacon until crisp, about 6 minutes. Drain fat and when cool, crumble the bacon and set aside.
Pour off the bacon fat from the pan and return to medium heat. Add the butter. After butter melts, add onion and leek. Saute until golden, about 10 minutes. Add the carrots, potato, and 6 cups of the broth. Bring to a boil over high heat. Reduce to low, cover partially, and simmer until tender, about 45 minutes.
Meanwhile make the chestnut cream. In a saucepan, over low heat, combine chestnuts and broth. Cover and cook until chestnuts are tender, about 15 minutes. Remove from heat and add to blender. Add the creme fraiche and a pinch of nutmeg and process until smooth. Put in small bowl and set aside until serving. (Can be made up to 24 hours in advance, covered and refrigerated. Bring to room temperature before serving.)
When veggies are done, remove from heat and process in a blender (in batches) and return soup to saucepan. If too thick, add broth as needed for a good consistency. Season to taste with salt and pepper. (You can make the soup up to this point, let cool, cover and refrigerate up to 24 hours. When ready to serve, reheat gently.)
Reheat soup over low heat when ready to serve. Top each bowl of soup with a swirl of chestnut cream and sprinkle each with chives and bacon. Enjoy! (This recipe serves 8 to 10.)
Alright are you ready to start blog hopping? There are more delicious recipes waiting for you ahead!! If you want to start at the beginning of this blog hop with a yummy appetizer, visit Robin from "
Creative 2x Mom
" with her appetizer recipe. And if you want to move ahead and keep hopping, visit Krista from "
Lopez Family
" to learn about her grandma's broccoli salad recipe! Have fun visiting some new blogs and above all...have a wonderful Thanksgiving filled with family, friends, and fun!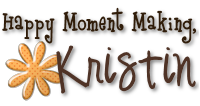 Pin It