Making crafts together with your kiddos can be so much fun! Why not combine something that you love and they love to do...and brainstorm some projects you can do together? So, I have a fun fall craft for you to do today with your kiddos...make a scarecrow. It's easy, cute and affordable!
You will need:
*safety pins
*rubber bands
*newspaper
*old clothing (long sleeved shirt, jeans, bandana)
*brown bag for the head
Now comes the fun part! Your kiddos will love scrunching up tons of paper balls and stuffing them inside the old clothing. Just rubber band the arms and legs openings and let them stuff away! When finished stuffing, they can create a cute face for your scarecrow while you do the pinning together. Take the safety pins and fasten the shirt to the pants. You can even pin the head to the collar and finish it off with a cute bandana! Now your scarecrow is finished and ready to prop up on a chair, front porch, or deck! What a fun way to create something together and decorate for fall! What fun fall crafts can you share with us?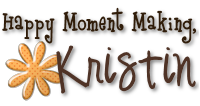 Pin It