While I do love decorating with color...yellows and reds are two of my favorites. White can be a lot of fun too! This built-in shelf in our breakfast nook started out with that dated oak color of wood. I cannot wait to redo and update our kitchen, but until then...some white paint can do the trick!
The white color added some freshness and brightness to the room. And I loved adding my collection of white dishes up there. We don't have a lot of cabinet space, so I also made use of the bottom shelf with our everyday white plates and bowls. They are easy to grab and set the table with!
Add a few baskets for organization and some books (see my copy of
The Reluctant Entertainer
up there) and I am loving the new look of my shelf. Some white paint can do just the trick! What have you painted recently and you are just loving the look of it?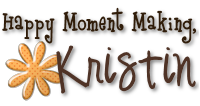 Pin It