I always dreamed of having a front porch to decorate for the holidays! And I could not wait to add a few festive touches to our front porch for the first holiday that we've been in this house...the fourth of July! It's not much yet, but it's a start, and it makes me smile every time I step outside and see it.
A few bright flowers, some red, white and blue flags and of course my porch banners that hang over the railing...and it's time to celebrate! I always pictured a front porch with those pleated banners hanging over the edge. Now I look forward to the evenings, and sitting in my rockers while I drink lemonade and watch the kiddos play out front. Doesn't that sound heavenly?
What do you do to decorate for the fourth? There are still a few days to get busy with a craft or visit a store for some festive decorations. Share your ideas or a link to what you do to create that red, white, and blue touch! I can't wait for a weekend filled with family, friends, fireworks, and food!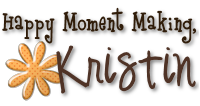 Pin It