I struggle with showing photos of our home when I still see a list of a dozen things to finish in each room...but it's time! I wanted to start showing you some of our progress on our new home. We've been here for 3 months now and it's really beginning to feel like home. I thought I would reveal some photos of the room we spend most of our time in...our family room! Here is what it looked like before...
And here is what our family room looks like now! I know that the newer trend is to use neutral colors and lots of white...white slipcovers, white furniture, light walls, etc. But I am a girl that loves color and I am sticking to what I love. Yellow walls and splashes of red make me feel happy. I like a room to feel sunny and warm when you walk in.
Take a look around at our summer pillows, Pottery Barn rug (a big splurge for me), our cozy seating arrangement, and my favorite part...the view to the backyard!
I have to share with you one of the things I am most proud of in this room, the curtains. I priced out curtains for the family room (just 4 panels) through Pottery Barn and realized how easy it would be hit about $300 for my window treatments. That's not going to happen! So, I did what I do best...steal a Pottery Barn idea or look and do it for much cheaper. So, I visited IKEA where I found these gorgeous yellow curtains (over 100 inches long with hemming tape and some light filtering threads in it) and I decided to go this route! I checked out some ideas from
The Nesting Place
for how to do some window mistreatments (no sewing and no perfection) but still beautiful and here you have it! I love them. They make the room feel finished and cozy and I only spent $29.98 for four panels!! As my son would say "Holy Camole!"
I went shopping in my own craft/decorating/entertaining room (which I will share with you soon) and found most of these accessories and decorations in things I already own! Love that kind of shopping! And this is how it turned out. This is our family room that our family loves to spend time in. Stay tuned for more home updates soon!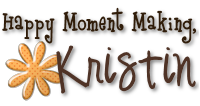 Pin It