Little by little I am adding accessories to each room and trying to make them look a bit more "finished" or at least like we're not still living out of boxes! (You should see our gargage!!) So, our bedroom is on the first floor and of course everyone can see it as they come in the front entryway. I have always been one of those people that makes the bed, as soon as my feet hit the floor each morning. So, keeping it neat and straightened is not an issue. My issue has to do with the wall above the bed. This is where I need your help!
I like having the bed on the wall across from the door, so you see it when you walk in. I have now realized that we need better nightstands to hide some of the light cords that fall behind them. Your eye just goes there when you look into the room (at least my eye does). But besides the nightstands, I have run into an issue with the wall above the bed. As you can see from the photo, there is small window on the right side. It is cute, it brings in light, it has plantation shutters (my fave)...but of course, it is not centered. What do I do? The window is on the right, the bed is in the middle. Do we hang photos, a decoration, some kind of wall hanging above the bed? Do we leave it blank?
In our last home, I had a cute arrangement of black and white photos from our wedding in black frames. There were four of them and they look perfect above the bed. But I feel like here it might look odd to do a photo arrangement above the bed with that window on the right!
So, what do you think?
*Leave the wall alone.
*Go for it with the photos, it's okay with a window on the right.
*Hang something on the left side of the wall and leave the center open.
*Or you have some wonderful and creative idea I haven't even thought of with fabric or curtains or something!! Thanks for your help!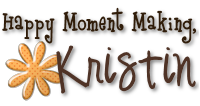 Pin It