You all know how much I love holidays and traditions. So, I wanted to share a bunch that we do with you and also some others I have just collected over time and I am giving them all to you! Please share any others that you have! Our Easter celebration starts the day before Easter with a community egg hunt with friends. So much fun for all ages! That evening we like to do some egg dying with the kiddos. These eggs are displayed sweetly on the table as a beautiful centerpiece for all to admire the next day! But since these eggs won't last too long out in the open...they are made into yummy egg salad sandwiches before you know it!
Easter morning is filled with lots of fun before church. A note is left from the Easter Bunny with some sweet words and of course some hints that he left an egg hunt for us to do! The Easter Bunny also leaves Easter baskets filled with many fun goodies. These goodies usually include: art supplies, sandals, a new outfit, sidewalk chalk, bubbles, a chocolate bunny, and other little toys! Then the egg hunt begins...the Easter Bunny has hidden lots of little chocolate eggs all around the house and it's the kiddos job to find them all! What fun! Soon after breakfast, it's time for another egg hunt but this one occurs outside in our court with all the neighbors. This is where the little ones look for the plastic eggs filled with goodies and the parents look on with huge smiles!
We end our morning with a beautiful church service and family photos in our new Easter outfits! Love these wonderful photos each year. And what a great way to make sure we celebrate the reason for the holiday and how Jesus died and rose again because his love for us is so amazing! Time to get a short nap in and then off to friends or family's houses to have a huge ham dinner with all the fixings. That's a little bit of what we do in our home. But I had to share a bunch more ideas I came across and can't wait to begin implementing. I love the "singing a sweet song" each year and taping it for a memory. Oh, and I need to get some Resurrection eggs this year too! Last year we visited a senior center and delivered some handmade Easter cards and enjoyed an egg hunt together. The ideas are endless! Have a happy Easter and don't forget to share some of your favorite traditions with me too!
*Have an Easter Egg Hunt, whether it's with your immediate family or extended family members. You can also participate in church and community planned Easter festivities. Children always enjoy these and will look forward to them.
*Make or buy your family new outfits for Easter each year.
*Have a craft day before Easter with your family. There are new crafts each year, and while you may not find it exciting, your children will appreciate the time you spend with them, even if it's only to dye eggs.
*Make special treats that you make only on Easter. Nothing is as exciting to a child as a sugar cookie cut in a special shape, with frosting and decorations. You could also buy an Easter treat if you don't have time to bake!
*Make Easter a sign of spring by bringing in some spring flowers and letting them see their beauty and smell them. If you don't have tulips growing in your yard, buy some, and display them. Make Easter a time of rebirth on all levels.
*Watch a special movie together as a family, or play a special game...even better if it reminds you all of spring time!
*Easter is also a good time to take family pictures- especially if you have new clothes.
*Create a kindness wreath for your front door. Begin with a small, plain wreath. A week or two before Easter, distribute 10 or more ribbons in bright spring colors to each family member. Whenever someone reaches out to another in kindness during the week, another ribbon is tied onto the wreath.
*Fill a wicker basket with handmade cards featuring cheerful messages and perhaps a small gift or two. Leave the basket anonymously on a friend's doorstep!
*Sit down with your children and each create a special collage or drawing that depicts what Easter means to each of you. The artwork can become a permanent part of your family's Easter decorations. Before they go into storage at the end of the season, scan them or take a photograph so you can record the artwork in your family journal or scrapbook album.
*Videotape (or audiotape) young children singing a fun seasonal song. These renditions of "Little Bunny Foo Foo" and "Here Comes Peter Cottontail" will be treasured for years to come. Make copies and send the tapes to family and friends whom you can't be with on Easter.
*When it's time for your annual Easter get together, present each guest with a 6x6 or 8x8 sheet of cardstock and ask them to handwrite a message especially for the Easter holiday - perhaps ways that they are feeling joy, gratitude, or hopefulness. Snap a photo of each guest and create a simple (and quick) mini scrapbook album as a keepsake, featuring one page for each guest - with their photo and Easter message.
*Make a Garden Journal. Cover an ordinary dime-store composition book or journal with spring patterned papers or magazine clippings of your favorite flowers. Now record the process of creating your family garden this year. Make sure to include pictures of each of you working in the soil. Don't forget the journaling and lots of flower pressings.
*Buy or make handmade Easter greeting cards and send them to friends and family. Make a point to send out several cards this season to people with whom you'd like to create a deeper friendship.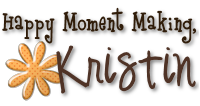 Pin It