Cookie exchanges are so much fun this time of year! I love a cookie party! You are able to taste some delicious cookies, collect some amazing recipes, and take home a wonderful assortment of holiday yummies! What could be better? I decided to try out a new recipe this year..."Holiday Raspberry and Almond Shortbread Thumbprints." I won second place at our cookie exchange with this recipe. Maybe next year I can take first! If only I had voted for my own cookie...maybe I could have been the ultimate cookie baker!! Hee hee! First place, second place, doesn't matter...the point is that these are delicious cookies!! I loved them and look forward to making another batch soon. They are super easy and super yummy! Here's the recipe for you.
Ingredients:
1 cup butter, softened
2/3 cup white sugar
1/2 teaspoon almond extract
2 cups all-purpose flour
1/2 cup seedless raspberry jam
1/2 cup confectioners' sugar
3/4 teaspoon almond extract
1 teaspoon milk
Directions:
1.Preheat oven to 350 degrees F (175 degrees C).
2.In a medium bowl, cream together butter and white sugar until smooth. Mix in 1/2 teaspoon almond extract. Mix in flour until dough comes together. Roll dough into 1 1/2 inch balls, and place on ungreased cookie sheets. Make a small hole in the center of each ball, using your thumb and finger (or the end of a chapstick container...worked quite nicely), and fill the hole with preserves.
3.Bake for 14 to 18 minutes in preheated oven, or until lightly browned. Let cool 1 minute on the cookie sheet.
4.In a medium bowl, mix together the confectioners' sugar, 3/4 teaspoon almond extract, and milk until smooth. Drizzle lightly over warm cookies.
Is your mouth watering for these delicious treats? Make a batch and give them out to neighbors or just keep them for yourself...always nice to have an assortment of cookies around when a friend stops by! Do you have a favorite holiday cookie you like to make...please share!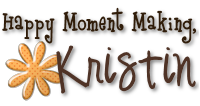 Pin It