I think this is a new Christmas collection I could really start...collecting cute advent calendars! I love them. There are so many different styles...wooden, felt, homemade, chocolate, and the list goes on. I have a darling green and wooden one. But I just came across this one and want it too! Red is a favorite color of mine and those sweet little doors look like so much fun to peek inside of.
You can fill them up with toys, candies, or other little goodies. But my favorite thing to do is to fill them with meaningful holiday activities to do as a family. I came across this
wonderful list
last year and now it's a tradition for me to use this list every year! Do you have a cute advent calendar to share?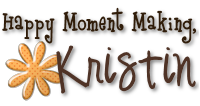 Pin It