I know I've already shared my love for chalkboards with you...that comes from being a teacher I think! I love to write on chalkboards and white boards and add personalization to anything AND everything. But have I shared with you my love for magnet boards? You might remember a past post I shared with my updated
laundry room
. In there I have a magnet board that I stick lots of odds and ends on: weekly menus, budget sheets, calendars, and more!
But I also love magnet boards for my kiddos. What a fun and cute way to organized their art work, certificates, and photos! Here are two magnet boards I have in our playroom. They "house" a collection of art projects my little ones have done these past several months.
Above the board you will see my vinyl letters titled "My Best" Board. This is a term I use around our home and even in the classroom when we do projects! I ask my little guy "did you do your best?" And it's a great way to encourage him to try and to always do his personal best. He is so proud when papers and projects get stuck up on the board!
The other magnet board in our playroom is for playtime. Right now my kiddos love to stick their ABC magnets on there and play the sounds and songs. It's a lot lower and just at their height. What fun they have in here learning, creating, and playing! Where do you have a magnet board in your home? Please share!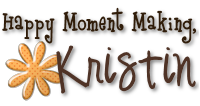 Pin It