My favorite kind of bbq is one filled with relaxation, laughs, and lots of delicious food! To make sure your bbq is easy and stress-free, just ask everyone to bring a side dish or something to share. This is such a fun way to get lots of delicous food and sample everyone's favorite recipes! You might be lucky and have a friend bring their mom's secret apple pie recipe or a summer salad that is to-die-for!! Which brings me to a yummy recipe to share with you. This is so easy and yummy...and perfect for a summer bbq. Even my baby girl can't get enough of this bean dish! So, here is the recipe for my summer baked beans dish (thank you to my dad who has made this through my entire childhood)...
Summer Baked Beans Dish
Ingredients:
1 ½ lbs. of ground beef
1 – 28 oz can baked beans (I prefer Bush's brand)
1 – 16 oz can baked beans
1 – 14 ½ oz can of peeled tomatoes (add 1 more can if you love tomatoes)
1 tsp salt
1/2 tsp pepper
1 – medium chopped onion
1/4 to 1/3 cup brown sugar
5 slices of bacon cut into 2 inch wide pieces
1/2 tsp chopped garlic
Directions:
Preheat oven to 375 degrees. Put a little cooking oil in a skillet and brown the ground beef, onion and garlic. Drain fat and discard. Place ground beef mixture into large bowl, add peeled tomatoes crushing with your hands. Add baked beans, salt and pepper and mix well. Spread half the meat mixture into a casserole dish and cover with 1/2 of the brown sugar. Cover with remainder of meat mixture, spread rest of brown sugar and cover with cut up bacon. Place casserole dish on cooking sheet to catch any spills and bake for ¾ to 1 hour or until bubbly and bacon is cooked through and a little crisp on the edges.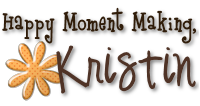 Pin It