Adding an adorable tag...can make anything super cute! And tags that are sweet and FREE are even better. I had to share these wonderful tags I found, downloaded and have ready and waiting for those little gifts I need in a pinch. Take a look at these sweet summer tags that are perfect additions to a gift for your neighbor, summer school teacher, or a volunteer! I love finding little ways to say "thank-you" or I appreciate you. Follow this link to this cool blog called
Eighteen25
for these wonderful tags!
Another cute tag I found and can't wait to use is the perfect piece to add onto a birthday gift. I love not having to spend money on birthday cards but still making the gift cute with these darling tags. Follow this link to another one of my favorite blogs called
Executive Homemaker
for these sweet birthday tags. I hope you enjoy these tags and find some fun ways to use them!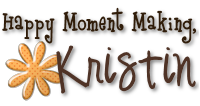 Pin It