I was in the mood this week for an easy "do it yourself" project and this is the idea that popped into my mind! I took a simple shutter that I picked up at Home Depot (but you could use one you have laying around your garage or find at a garage sale). I layed it in my driveway and gave it a quick coat of colonial red spray paint.
The next morning I dragged it inside and did a simple fix on the back. I had two placemats that matched the red color quite well and they were not placemats I use anymore. My handy glue gun came out and I glued those placemats to the back of the shutter (every three rungs) on the back. How easy that the placemats were the
perfect
fit for the size shutter I bought (the smallest one available at Home Depot).
After the back was dry, I grabbed my level and two nails and hung that shutter right in place! It's between my kitchen and family room and near my little guy's table and chairs set. I am using this shutter to place cards in, recent photos, invitations that arrive in the mail and anything else I want to be able to see at a glance! What a love about this project is that it is an easy way to organize some important mail and fun photos...but it's also an adorable decoration for the wall! It can't get any better than that! Do you have any fun "do it yourself" projects you can share? Just leave a description of your idea in the comments section or a link to your blog and your crafty project!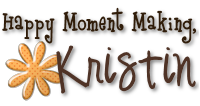 Pin It