I cannot believe I have now entered the stage of giving gifts to teachers from my little guy! How did we get to this point so fast? He's getting so big...and now has his own teacher to thank for a great year. Preschool comes to an end this week for us, which led me to brainstorm a few cute ideas we might use for his wonderful preschool teacher. We will miss seeing her each week but we are so thankful for the time and love she gave each time we had class! My little guy had so much fun getting messy and learning!
So, the idea I have settled on using is this one, a "
Beach Towel, Magazine, and Sunscreen
" present! Since my little guy is in preschool, I wanted something simple and fun that he would enjoy giving to his teacher. And what child doesn't love pool time and sunny summer weather? I will be heading to Target later this afternoon for a cute beach towel, "poolside" reading material, and a bottle of sunscreen. We might even throw it all in a cute beach bag...to make it easier to carry and add another cute touch! Now finish it off with a sweet card and that's a wonderful end of the year teacher gift! Take a peek at a few more fun ideas that you might want to use in the next few weeks as school finishes up...
Remember to include a card sharing what this year has meant to you and your child...teachers love the mushy gushy stuff!! Have fun gift giving and letting the teachers in your life know how much you appreciate them!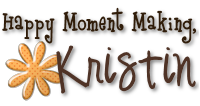 Pin It