What is it about advent calendars that I love so much? I have come across so many cute ideas this year for making my own. Now if only I could narrow down which idea to use...I mean how many advent calendars can I have up around my house? But really, I think one of the reasons I love these, is because it captures the very spirit I love so much about Christmas. There is that anticipation and feeling of excitement you get as December 25th draws closer! An advent calendar just adds to the fun as you open a little door or pocket or envelope each day and get one step closer to the BIG day! I get so excited just writing about it! So, I have collected some fun advent calendar ideas for you. Choose one, try one, or share one. I can't wait to start my own!
Somewhat Simple
because she includes not toys or candy in hers but special and meaningful activities to do together as a family. Like "put up Christmas decorations, do a Christmas craft, bake cookies," and the list goes on. How much would your little one look forward to opening a door and finding some family activities to do tgether! You've got to check it out!
Martha Stewart's site
for more detailed directions...just darling!
Making Memories
for the "how to" instructions on this advent calendar. Maybe I do want to make more than one for my home!
advent calendar directions
. So cute! Now have fun making your own family advent calendar and enjoy this amazing and festive time of year. Start your countdown now...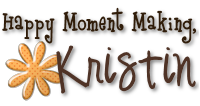 Pin It