You all know how much I love holiday traditions, so I wanted to let you know that Saint Nicholas Day is coming soon! This is such a wonderful one to celebrate with the kiddos and it is a fun way to start the holiday season and the first week of December.
December 6th is Saint Nicholas Day and the night before is where the tradition begins! It goes like this...the night before each child places their shoes outside their bedroom door or near the fireplace. Saint Nicholas comes during the night and leaves some little treats, presents, or candy in their shoes. They find it the next morning and love the surprise!
Like many Advent customs, the celebration of Saint Nicholas Day reminds us that Advent is a time of preparation for the birth of Christ. The love of Saint Nicholas is great, but pales in comparison to the love that Jesus Christ has for each one of us! This is definitely something to celebrate this holiday season!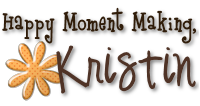 Pin It